News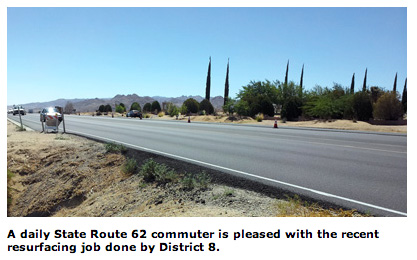 Recently Matich Corporation completed a 15 mile resurfacing project for Cal Trans on Highway 62 in Joshua Tree, California. We take pride in our work, and really appreciate it when others notice!

"I would like to take this opportunity to commend Caltrans, its employees and contractors on the outstanding job done resurfacing State Route 62 between Joshua Tree and Twentynine Palms." Read More…
---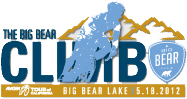 Proud Local Partner of Amgen Tour of California
Matich Corporation is proud to be the local presenting sponsor of the Amgen Tour Big Bear Climb for 2012! This race, held on May 18, is the sixth leg of eight stages that make up the nation's premier bicycle race, held exclusively in California. As a 4th generation family business, Matich has enjoyed a long relationship with the City of Big Bear Lake back when our founder, John Matich, first built roads into the mountain communities in the early 1900s.
So much has been accomplished since then. The City of Big Bear Lake has emerged as a world-class four season resort, hosting some of California's best skiing, boating, biking, and cycling. Matich Corporation has played an important part of this journey with its work on local avenues to the Big Bear community, Big Bear's regional airport, the city's infrastructure, and most recently, Big Bear's partner on the Village Renaissance Project this summer. A local business member said it well: Big Bear has grown up, but still feels like home town to family and friends alike.
As a corporate member of the Big Bear family, Matich gratefully accepts the opportunity to be part of the Big Bear Climb. The world's greatest bicycle riders will soon be racing on Matich-built highways, starting in Palmdale and bringing with them yet another reason to visit Big Bear on May 18. Be sure to mark your calendar, as it promises to be a grueling race and an exciting finish!
The Amgen Tour is important to not only Palmdale and Big Bear, but to the State of California as one of the premier cycling events in the United States. It begins another chapter in the rich history of the mountain communities, as well as their partner, the Matich Corporation – connecting people and ideas since 1918!