Asphalt Sales
Matich Corporation provides asphalt products in all grades for any climate and application. We specialize in conventional asphalt, rubberized asphalt, and processed and coated chips for sealcoat operations. Our asphalt products meet all CAL TRANS, Public Works and FAA specifications.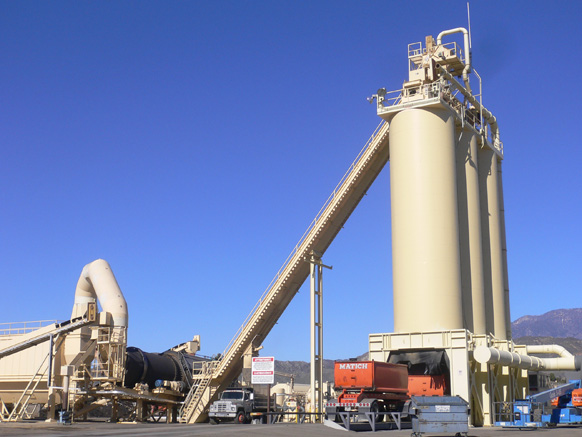 We operate three commercial asphalt plants serving San Bernardino and Riverside Counties. Our service area includes the Inland Empire, the Coachella Basin, the High Desert, and 29 Palms and Yucca Valley areas. Our plants are located with convenient freeway access in Rialto, Redlands, and Cabazon, California.
Your asphalt needs are guaranteed on a one-stop shopping basis. Matich Corporation provides delivery with an extensive trucking fleet to meet any application including bottom dumps, truck and transfers, and strong arms. Our asphalt paving crews can provide the highest quality installation available in the industry with over a century of asphalt paving experience.
Matich asphalt plants are state of the art and rated by South Coast Air Quality Management District as among the cleanest plants in the region. Utilizing green technology, we offer warm-mix production to reduce pollution without sacrificing quality. Our plants maximize asphalt recycling whenever possible to lower costs and preserve aggregate reserves as well as the environment.
Asphalt dump sites are available at our facilities. We can help with cold planing, asphalt grinding and pulverization, as well as hauling. Matich Corporation is a full service grading and paving contractor from start to finish, for any size project, public or private.